Scout Preferred Vendors
AC / HVAC
Active A/C
(615) 569-9708
Website
Lee Company
(615) 567-1000
Website
Alarm / Security Systems
Preventia
(615) 422-5276 Toll Free: (877) 720-2527
Website
Brush & Leaf Collection
Metro
(615) 862-8971
Website
Builder
Castle Homes
(615) 309-8200
Website
Carpet Cleaning
Carpet Medic
(615) 826-4766
Website
Stanley Steamer
(800) 783-3637
Website
Billy Hood
(615) 943-7762
Countertops
Bison Countertops Inc.
(615) 900-5747
Website
Electrical
Jeff Parish
(615) 405-1649
Fence & Decks
Ram Fence Company
(615) 696-7657
Website
Flooring
Brilliance Flooring
(615) 772-8427
Website
Myers Flooring
(615) 777-3344
Website
Steve Potter
(615) 474-0780
Garage Door
Aaron's Garage Doors
(615) 456-6654
Website
Home Inspection
Accurate Inspections
(615) 238-7743
Website
Home Insurance
Abide Insurance
(615) 266-4406
Website
Home Staging
Fresh Perspectives Staging & Design
Website
Home Warranty
ACHOSA Home Warranty
(888) 509-2916
Website
House Cleaning
Martha
(615) 489-2404
Interior Design
Kendall Simmons Interiors
(423) 314-4712
Website
Landscaping
Junior Hernandez
(615) 495-9648
Scott Lawn and Landscape
(615) 500-5296
Young Land Clearing & Fencing
(615) 424-8140
Willson Excavation & Land Clearing, LLC
(615) 414-6336
Lending
Michael Smalling, F&M Mortgage
office: (615) 372-7731 cell: (615) 330-6599
Website
Mold Remediation
Flood Pro LLC
(615) 298-9897
Website
Moving
Nashville Transfer, LLC
(615) 646-0302
Website
Pest Control
Ace Exterminating Co. Inc.
(866) 770-7378
Website
Arrow Exterminators
(888) 462-7769
Website
Painters / Drywall
Jeff
(615) 525-6415
Roberto Hernandez
(615) 207-9144
Pool Installation, Maintenance, and Cleaning
Adams Swimming Pool Inc.
(615) 352-7773
Website
Radon Remediation
Advanced Air
(615) 207-5773
Renovation
Results Handyman
(615) 891-7334
Website
Roofing
H&H Roofing Solutions, LLC
(615) 589-8403
Website
Portman Roofing
(615) 418-8278
Septic Inspector
Ward Septic Services
(615) 848-3266
Website
Structural Engineer
Structural Engineering & Inspections, LLC.
(615) 819-0029
Website
Structural Repair
The Foundation Specialists
(615) 395-4559
Website
Surveyor
Jason Smith
(615) 568-3500
Roger Harrah
(615) 533-4885
Window Treatments
Alside
(615) 248-6577 or (800) 332-6118
Website
Window Depot of Nashville
(629) 202-6995
Website
Be the first to hear about what's going on
Apparently we had reached a great height in the atmosphere,
for the sky was a dead black, and the stars had ceased to twinkle.
615 868 9000
Everyday heroes
If you are a firefighter, a teacher, a police officer, or in the military…you've spent your career making our lives better. Now, it's time for us to return the favor: We'd like to help you with the down payment on your next home.
Police
Firefighters
Military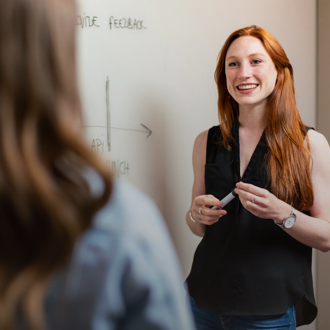 Teachers