A Better Way to Buy & Sell your Home
Until now, there was one way to buy and sell your home. Now, with Scout, you have options — making your process easier, more efficient, and more enjoyable.
Buy a home
Buy-For-You
Become a Cash Buyer and Secure Your Next Home
Buy before you sell
Control over your timeline
An upgraded, irresistible offer
Scout My Home
No More Waiting. We "Scout" Off-Market Homes
Direct pursuit on your behalf
A personalized search for you
Outreach to hundreds of homes
Sell a home

Flat Listing Fee
Save Thousands by Not
Paying Commissions
Maximize your home's equity
Full service for a flat fee
Only pay for what you need
Instant Sell
Eliminate the Stress of
Selling with an Instant Offer
Close in as little as 2 weeks
Skip the showings and repairs
Gain control with a cash offer
We're not just saving you thousands, we create huge advantages for you and position you to win. Here are just a few of the perks our clients enjoy.
Save Thousands
Whether you're buying or selling, we help you keep more money in your pocket.
Full Service
They say you get what you pay for, but with Scout you get so much more. We obsess about the client experience, therefore we never cut corners.
A Better Process
Our industry is known for winging it, which leads to costly missed deadlines. But with Scout's proven process, nothing falls through the cracks.
Team Approach
Along with your dedicated agent, you also have on-demand access to our team of specialists who handle all the details.
One-Stop Shop
Scout brings services like inspection, insurance, title, etc. under one roof. With our technology, it all gets easier, faster, and less expensive for you.
And That's Just The Beginning
If you want to hear more about what makes us different, give us a call!
Featured In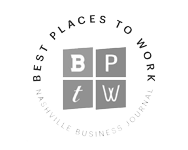 "The house sold in 4 hours and for more than I was asking."
Randy
"Of all the real estate companies I've ever worked with… this is by far the best experience we've ever had."
Josh & Chelsea Axe
"They did a great job from start to finish!"
Matt & Elizabeth
"We couldn't be more happy with the experience we had with Scout!"
Amanda & Zack, Nashville TN
"Charging a flat fee instead of a commission is a breath of fresh air because of all that savings comes back to the seller…"
Drake and Alex White, Whites Creek TN
"They had all the tools to help me understand and visualize the process. It was amazing!"
The Aguirre Family
"The flat fee is probably the best thing that has happened in Real Estate for the past thirty years."
Molly & Kirk
Total Client Savings
After 2,500+ transactions and $1 Billion in sales, we've learned a thing or two.
Our clients save $15,000 on average when they sell their home with us.
Stay Ahead of the Rest
Whether you're ready or not, you can stay ahead of the other buyer and sellers in town by subscribing to our monthly newsletter.
What You'll Receive
Exclusive Tips and Guides for Buying and Selling
Vetted Service Provider Referrals
Market Statistics