Career Night
Scout frequently hosts Real Estate career nights for new and existing agents.

These events are filled with information about who we are at Scout, how your job can make a difference in lives around you, and ways for you to join our team if it's a fit!
Who We Are
Founded in 2013, Scout's mission has been to honor God and love people by making homeownership faster, easier, and more affordable.

Scout was started with a basic belief — that modern technology combined with a team approach to real estate could dramatically save time, reduce cost, and make the entire client experience better. We've streamlined the real estate process to eliminate fees, unnecessary steps, and time-wasting activities.

You're invited to join the mission of a company that's building the future of an industry.
Unlock Your Earning Potential
At Scout, you'll focus your unique strengths on dollar productive activities and lean on our dedicated team for the rest — increasing both transaction numbers and overall earnings.
Control of Your Time
We broke the traditional agent workflow and built a predictable framework for saving time and increasing efficiency — resulting in unparalleled value to your clients.
You're Not Alone
Behind every agent is a team working in their strengths and specialties for the success of you and the client.
Offers that Win
Say goodbye to the popularity contest and hello to tangible benefits. Opportunities are created (and won) when you have the most valuable client offer in the marketplace.
Marketing that Works
Scout's proven marketing approach is designed to create awareness which leads to conversations — ultimately generating predictable business for you.
Tap Into Qualified Leads
Quit chasing business. At Scout, you'll have access to high-intent buyers and sellers through the marketing of our offers.
Agent Coaching
We develop the whole person for both personal and professional mastery — increasing your capacity to add more value to others.
The Scout Way
We said no to what wasn't working and said yes to a faster, easier, and more affordable experience through streamlined and scalable processes.
One-Stop-Shop
Scout's in-house title and insurance businesses save you and your clients time, eliminates stress, and ensures an enjoyable transaction.
"I love being a part of a company that isn't afraid to make changes for the better"
Jessica Ko
"If I'm focused on saving my clients money, I'll never have a lack of clients."
Misty Maynor
"With Scout's flat fee, we have the opportunity to change and make an impact on peoples lives."
Matt Vaughn
"We are so excited and honored to be a part of Scout Realty"
Traci and Dawson
"I believe Scout Realty is the best choice for my business and for our customers."
Denise
The Scout Difference
By joining Scout, you're joining a committed group of people striving to do what's best for the customer.

In 2020, we sold homes fast — 14 days on market — with a 99.3% list price to sales price. We not only sell homes for more money in less time but we save sellers a lot of money. At Scout we believe charging sellers commission based on the value of their home is not in the best interest of the client, that's why we charge a fair fixed fee for service.

Our support staff gives YOU the ability to focus on the most important thing — Your client.

In fact, agents at Scout do 2.5X more closings than the industry average.

We measure our success by what we
give our clients

, not what we take from them.
Frequently Asked Questions
What is career night?
We host a career night to share the vision of Scout and what it looks like to be an agent. Our next career night is May 13th, at 6:00 PM at our office off of West End. We look forward to seeing you there.
What if I don't have my real estate license?
That's okay! We have developed training and onboarding for agents of all levels of experience, even if you're just getting started. We understand that everyone starts somewhere and at Scout, our goal is to transform you into the best version of yourself.
Do you offer leads to your agents?
Yes, we have opportunities for our agents to receive warm leads. Receiving leads is determined by the service level and effecientcy of the agent. Leads are managed and distributed by our sales team.
Do you provide training?
Yes, we provide extensive, hands-on training at Scout including our bootcamp, AIM training, and weekly sales training.
Can I be a part time agent with Scout?
Unfortunately, no. We like our agents to be 100% focused on their work as an agent.

If you're looking to just hang your license with a brokerage, there are MANY options in Nashville that might be a better fit.
Do you have to be a salaried agent at Scout?
No, we have a blend of salaried agents and independent agents on our team.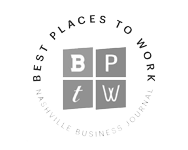 Our Vision
By 2026, we will save 10,000 Nashville families $100 Million dollars of
THEIR equity by making homeownership easy, efficient, and enjoyable.
Our Values
We believe our business grows in proportion to the amount of unique value we add to others. We educate and empower you to make your best decisions with confidence.
Scout's Core Values
Create
You are driven by curiosity, challenging boundaries, and breaking through to new possibilities.
Diligence
You understand anything you desire in life comes through hard work.
Determined
You are hungry and know you have to earn success every single day.
Love
You have a heart for others and your work brings meaningful contribution into their lives.
Excellenece
You have standards for yourself that are higher than others' expectations of you.
Teamwork
You encourage and celebrate the successes of others.
Integrity
You honor your commitments and do what you say you are going to do.
Humility
You are grateful for the opportunity to contribute your unique value to others.
Teachable
You increase your ability to add value to others by seeking wisdom, knowledge, and understanding.
Goodness
You are aware of the needs of others and seek to serve them, even when it is not convenient.
Responsible
You are a steward who maximizes the gifts and opportunities entrusted to you for the good of others.
Generous
You a life-giver who brings energy, passion, and optimism to your work environment.
Attitude
You live in a positive state, bringing energy, passion, and optimism to your work environment.
Local Savings. Global Impact.
Homes for Homes is a non-profit organization that brings safe housing to people in need. It was founded by our CEO, Jonathan Harris, as a way to give Scout and our clients the ability to make an meaningful impact in the world.

We are honored to play a role in keeping families together, safe and healthy because they have a place to call "home." Homes for Homes partners with strong local leaders in communities that desperately need housing to help sustain families around the world by giving them a quality home.

Every Scout closing gives a portion of proceeds to Homes for Homes to help build a home for family in a developing country.
250 Homes Built
1300+ People Housed
8 Communities Served